Our Lawyers
A FULL SERVICE LAW FIRM
Our law firm consists of three attorneys with over 120 years of combined experience to fit your legal needs. Peter W. Mogren, Ronald E. Glessner, Ruth R. Roti (retired) and Michelle R. Ahrens have each been in practice between 25 and 35 years. We offer the comfort of a compassionate attorney willing to take the time to navigate you through what is often a complicated and emotional process. We frequently meet our clients during some of the most stressful times of their lives. We understand what is at stake for you and dedicate ourselves to helping you through this difficult process. 
Our law firm consists of three lawyers practicing in our Renton, King County, Washington, law office (easily accessible to the greater Seattle area), so you can find an attorney / lawyer who is a good fit for you and your legal needs. Our experienced trial lawyers are knowledgeable and aggressive in protecting your legal rights under the Washington state marriage and divorce laws, yet compassionate to your personal needs. We use our knowledge and experience to obtain the best help and results for our clients.
Our emphasis is in Washington family law, divorce (contested and uncontested), simple wills and estate planning documents, probate, criminal defense, and personal injury. Please click on the Practice Areas menu above for free and helpful information and details about these areas of practice in the State of Washington, including divorce, family law, legal separation, property division, child support, spousal maintenance, parenting plan, custody, visitation, custody relocation, child support modification, custody modification, maintenance modification, parenting plan modification, contempt, third party custody, restraining order, domestic violence, Social Security Benefits, paternity, adoption, wills, Washington Community Property Agreement, Durable Power of Attorney, living will, probate and personal injury legal rights.
Our Faith
Our three attorneys, Peter W. Mogren, Ronald E. Glessner and Michelle R. Ahrens, are all active, practicing Christians.  We have a faith in Jesus Christ, and are active in our churches.  This relationship with Jesus Christ effects who we are and how we practice law.  That does not preclude us from representing people of other faiths or traditions, we actively represent all of our clients.  We do not recommend your hiring an attorney simply because they are a Christian, but it is a piece of information that may help you in deciding who to have as your attorney.  We do not hide this information from our clients.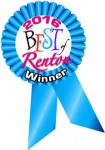 Best of Renton 2016

Best of Tukwila 2015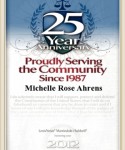 25 Years of Service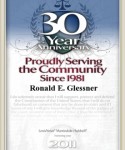 30 Years of Service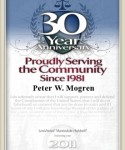 30 Years of Service